Are you looking for a unique and exciting experience near the Songbird RV Park in Palestine Texas? Look no further! There are tons of hidden gems to explore in and around the area. Whether you're looking for delicious local food, historical sites, outdoor activities, or unique shops, Palestine Texas has something for everyone. So get out of your RV and join us on this adventure to discover the exciting spots near the Songbird RV Park.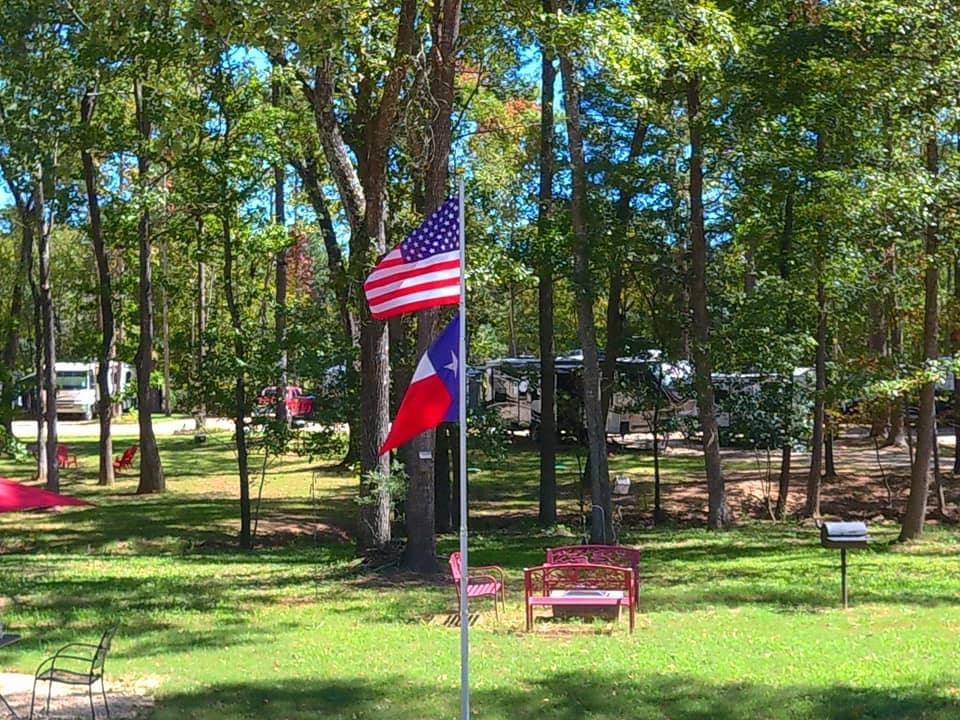 While staying at the Songbird RV park in Elkhart Texas, you're only a short drive away from the charming and historic town of Palestine. Founded in 1846, Palestine has a rich history that is evident in its beautiful architecture and unique attractions. Start your day off with a visit to the Palestine Visitor Center to pick up a map and get some recommendations from the friendly staff.
A great place to head to is the Main Street District, which is home to several unique shops and boutiques. You'll find everything from antiques and handmade crafts to gourmet food and vintage clothing. While you're there, be sure to take a stroll around the historic courthouse square, which is the heart of the downtown area.
One of the most popular attractions in Palestine is the Texas Theatre, which dates back to 1930 and is listed on the National Register of Historic Places. Today, it hosts a variety of live performances and movie screenings. Another must-visit is the Howard House Museum, a beautifully restored Victorian home that showcases life in the late 19th and early 20th centuries.
No trip to Palestine is complete without a visit to the Palestine Railroad Depot. This historic building now serves as the headquarters for the Texas State Railroad, a scenic train ride that takes passengers through the stunning piney woods of East Texas. The train runs year-round, with special themed events during the holidays and summer months. The railroad is a historic landmark that has been in operation since 1881. It was initially built to transport timber, but later on, it was also used to transport passengers.
Today, the Texas State Railroad offers a unique experience that takes you back in time to the days when trains were the primary mode of transportation. The park offers various tours and rides that are sure to fascinate train enthusiasts and history buffs alike.
If you're looking for a scenic ride through the countryside, the Texas State Railroad has plenty of options to choose from. The train takes you through some of the most beautiful landscapes in Texas, including forests, streams, and rolling hills. Along the way, you can also spot some wildlife and plants that are exclusive to the region.
The train ride is not just a scenic experience, but it is also a journey back in time. You get to learn about the history of the railroad and its significance to the region. There are also museum exhibits that showcase the evolution of the railroad system, including steam locomotives, vintage passenger coaches, and freight cars.
For those looking to connect with nature during their stay at the Songbird RV park, Davey Dogwood Park is the perfect spot. With over 200 acres of wooded landscape and 20 miles of trails, visitors can spend hours hiking, bird watching, and taking in the natural beauty. Be sure to keep an eye out for the park's namesake trees, the dogwoods, which bloom in the spring and are a breathtaking sight. The park also offers picnic areas, playgrounds, and a lake for fishing and boating which is a treat for the whole family. Don't forget to bring your camera to capture all the stunning views!
One of the must-visit destinations for people staying at the Songbird RV park in Elkhart, Texas is the Texas Vineyard & Smokehaus, especially if you are a wine lover. This local winery has a range of wines that capture the unique flavors and aromas of the East Texas region.
Located just a short drive from the RV park, the Texas Vineyard & Smokehaus offers a beautiful setting where you can sip on a glass of wine while enjoying the stunning views of the surrounding countryside. The winery offers tastings of their locally produced wines, giving visitors the chance to sample the unique flavors that East Texas has to offer.
In addition to their wines, the Texas Vineyard & Smokehaus offers a selection of smoked meats, cheeses, and other local treats. This makes it the perfect spot to grab a picnic lunch and spend a leisurely afternoon enjoying the beautiful Texas weather.
No trip to Texas is complete without trying some authentic southern cuisine, and lucky for you, the Red Fire Grille is just a short drive from the Songbird RV Park in Elkhart Texas. This restaurant offers a unique take on classic southern dishes and uses locally sourced ingredients. One of the signature dishes at Red Fire Grille is their famous fried catfish, which is served with hushpuppies and coleslaw. They also offer a variety of grilled steaks and burgers, as well as classic southern sides like mac and cheese and sweet potato fries. To top it off, the atmosphere at Red Fire Grille is cozy and welcoming, with rustic decor and friendly service. It's the perfect place to indulge in some delicious southern comfort food after a day of exploring the nearby attractions.
The Redlands Hotel Market and Shops is an indoor marketplace home to over 20 different vendors offering everything from handmade crafts to gourmet treats. Located just a short drive from the Songbird RV Park, The Redlands Hotel Market and Shops is the perfect destination for a calming afternoon of shopping. Browse the stalls for one-of-a-kind jewelry, locally-made candles, and unique home decor. You might even find a piece of artwork to add to your collection.
And don't forget to sample some of the delicious treats on offer. Pick up some locally-made jams and jellies, artisanal cheeses, or freshly-baked pastries. These goodies make great gifts for loved ones back home or just for yourself to enjoy. The Redlands Hotel Market and Shops is also a great place to escape the Texas heat for a bit.
If you're an art enthusiast, the Museum for East Texas Culture is a must-visit spot for you during your stay in Elkhart Texas. This hidden gem located just a short drive away from the Songbird Rv park features an extensive collection of artworks, showcasing the diverse culture and heritage of East Texas.
The museum boasts a range of exhibitions and installations that cover various art forms, including paintings, sculptures, and crafts. One of the standout features of the museum is its focus on local artists and artisans. Additionally, the museum provides educational programs and workshops for both children and adults, where you can learn about different art techniques and even try your hand at creating your own masterpiece. The museum also hosts various cultural events throughout the year, which offer visitors a chance to experience the area's rich cultural traditions firsthand.
For golf enthusiasts staying at the Songbird RV park in Elkhart Texas, a round of golf at the Elkhart Golf Course is a must-do activity. This 9-hole course is situated just a short distance from the RV park, making it easily accessible for guests.
The Elkhart Golf Course offers a challenging game, with its well-maintained greens it also provides scenic views of the surrounding countryside. Whether you're a seasoned golfer or a beginner, the Elkhart Golf Course caters to players of all skill levels. Its friendly staff are always on hand to offer tips and advice, while the course itself provides ample opportunities for players to practice and improve their game.
Remember to check the opening hours and availability of attractions and activities in advance, as some may have specific schedules or seasonal variations. Whether you're interested in history, shopping, or just enjoying the small-town atmosphere, Palestine has something for everyone. Don't miss out on the chance to explore this charming Texas town while staying at the Songbird RV park.