East Texas RV Park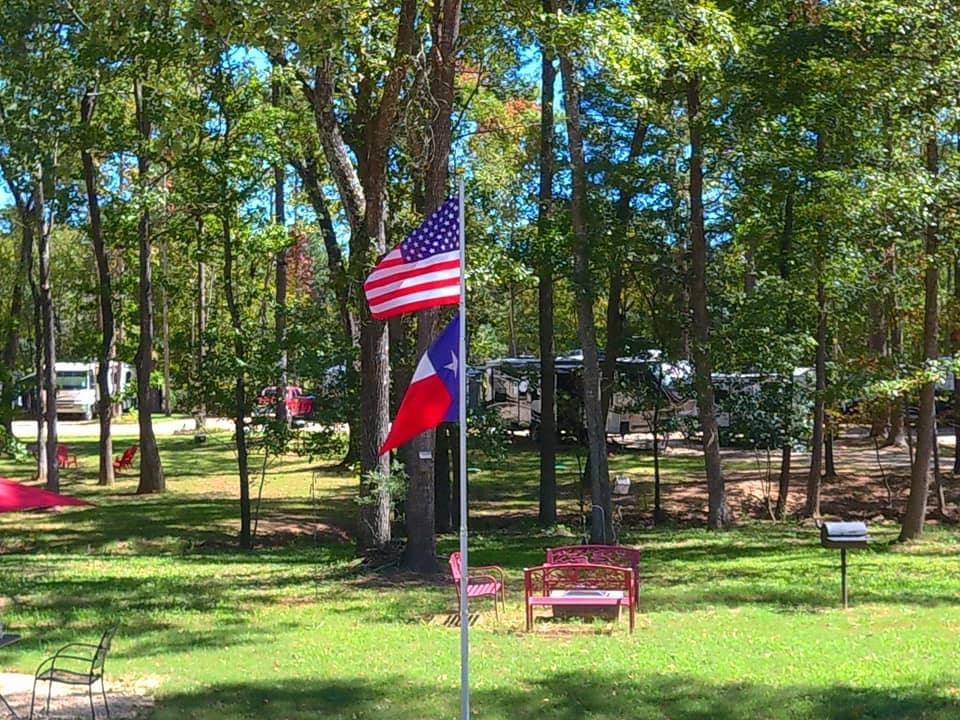 Locally owned and operated.
We are a brand-new RV Park in Elkhart, TX which is five miles from Palestine, home to the Dogwood Trails Celebration, Piney Woods Excursion Train, Hot Pepper Festival and much more. Nearby, you'll find churches, a hospital and convenience stores.
We are 2 hours southeast of Dallas and 2.5 hours southwest of Shreveport, LA. We opened in November 2019 with 30 RV sites. During the building process, we were very careful to preserve the property's natural surroundings which provide shade, grassy areas and scenic views.
If you're looking for a quiet, cozy and affordable RV park in east Texas, Songbird RV Park is the perfect spot!
Newly-built RV Park – Just opened in November 2019

Large RV Sites to fit any size rig

Every RV site has shade, and the common areas are shaded too

Locally owned and operated

Stay for a night, weekend or long term
Letter from the owner:
I have wanted to build an RV park for many years, its been my dream. My background is interior design and decorating. I enjoy RVing and actually had an RV set up at my country property for a few years…we built great memories there.
We still have a few things to complete but we are currently working on it and should be finished soon. We have high speed internet, and DirecTV. We also have brand-new coin operated large capacity washer and dryer with folding area. The office and Store are still in the works but we will have it done soon, and will offer products that you may need for your RV.
I take pride in keeping the park pretty with nice landscaping, shady sites, homey, safe atmosphere for all the guests that will be living at Songbird and those passing through. We are in a great location in the small town of Elkhart just south of Palestine, TX.
I chose the name because I stood under the big trees and heard so many birds singing, and decided the name "Songbird" was perfect.
Come stay or visit a few days in this awesome community of RV's!
Cynthia